Compact lightweight folding saw with a blade that will take up very little room in your pocket or backpack. Nicknamed as "Little Giant" due to its extraordinary cutting capacity. This sleek saw features rust-resistant, hard chrome-plated, taper-ground blade with an impulse-hardened non-set tooth design for greater cutting efficiency.
The precision-ground, razor sharp blade provides fast, clean and smooth cutting. The blade locks securely into one of two open positions, in line with the handle and flush cutting. The blade resists the effects of tree resin and easily wipes clean. The non-slip rubberized handle provides a sure and comfortable grip even in the most difficult operating conditions.
Exceptional design, strength, balance and superior finish quality. Clear plastic flip-lock carrying case with belt clip is included. An ideal saw for your shed, glove box or to carry on hikes. Made in Japan.


Technical Features
- Clear plastic flip-lock carrying case with belt clip is included
- Product applications include pruning & trimming, woodworking, bamboo cutting
- Limited lifetime warranty against defects in material and workmanship
Blades are made from a high carbon steel and taper ground (i.e. thinner at the tooth edge, thinner at the back of the blade). This taper reduces resistance giving. Silky blades hard chrome plating produces an exceedingly hard, durable surface.
Gom Handles:
- Reduce vibration
- Superior grip when hands are wet, cold and when wearing gloves.
Customer Reviews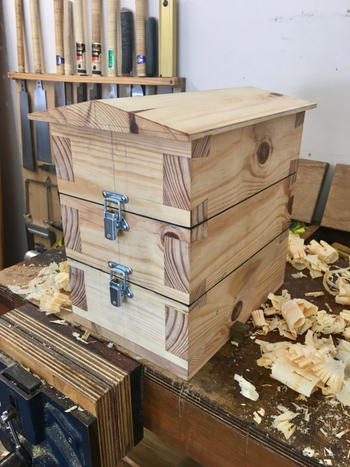 06/09/2020
I recommend this product
NakayaRyoba&SilkyBoyPruningSaw
JustreplacedmytrustyNakayaRyobabladeftermanyyearsofuse.Thenewbladehasgotmebackcuttingsweetdovetailsagain.AlsogottheSilkyBoyPruningSawforthegarden.Itssmallbutitsabeast.goodforthepocketwhenpotteringinthegardenanditreallyspitschipswhenafewbrancheshavetocomedown.GoodgearandalwayshappytoorderfromJPA-deliveryserviceisthebest.
Torohin H.
Australia
07/27/2020
I recommend this product
Great Pruning Tool
This is my 3rd Pocket Boy, one in the 4x4, One for the daughter the other in a pouch on a belt with the secateurs. If it's to big for the secateurs the Pocket Boy will make short work of most size branches. Very convenient and once folded is very safe to handle. Stays sharp for ever.
Norman H.
Australia
03/29/2019
Best folding saw ever
This thing is fantastic were cutting small and medium-sized branches extremely satisfied with the purchase
01/19/2018
Thanks guys for good service
Thanks guys for good service and information :thumbsup::type_1_2:
01/02/2018
Silky Foldable Saw (Medium)
I am using my saw to prune tree branches and it works superbly. When I am using it on a tree, I can fold it it easily, which makes it very safe.